Yaaaaay! I won't keep you waiting any longer!

The first project is the Windy City Scarf from Stitch 'n Bitch. I knitted this on US #7 needles (smaller than the pattern calls for) and I cast on a few extra stitches. I should have made it longer, but didn't realize that until I had already changed colors. I used Caron Simply Soft in Denim and Chocolate. This is a gift for a friend.



The scarf in all its glory.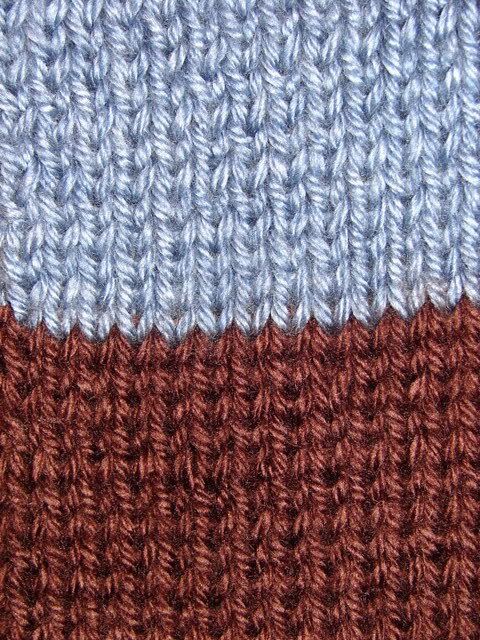 A detail shot of the colors.

Now for the calorimetry... I edited the pattern so that it would actually fit me (this is only after a beautiful but failed first try). I cast on 106 stitches and used needles two sizes too small (US #6). Then I only worked about twelve or so short rows (I kind of just eyeballed it... When I got it half as wide as I wanted it, I started increasing again. It fits me perfectly! Too bad it's meant to be a gift. This is a fast knit, though, so I will certainly make more. This is done in the same Chocolate yarn as the scarf, and I plan on doing some Denim blanket stitching around the edges.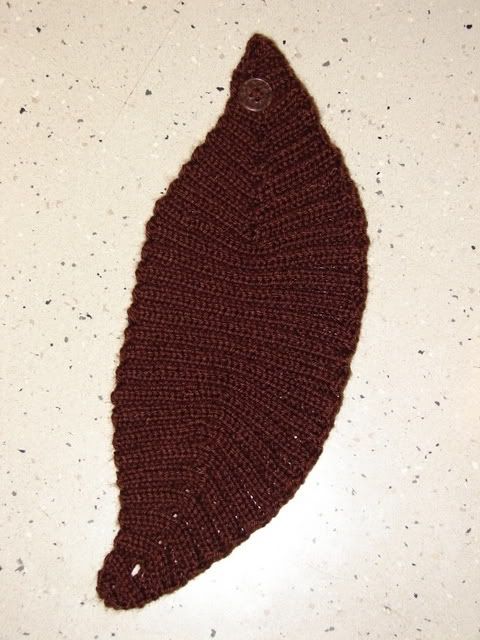 Here it lies...



And an action shot, just for fun.



And finally, the two together.

Thanks for looking!
~Kero