I know I talked about free wool a little bit in my last post. I have since e-mailed Bernat to try and find out how old it is, and I've taken a few photos of the labels. Here's my pile of wool (this is excluding the stuff Becky was given):




Here's a close-up of the Bernat Meadowspun: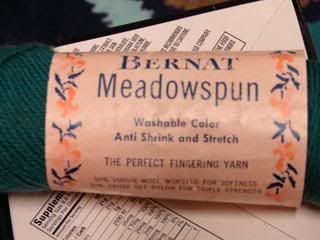 And the Glenspun: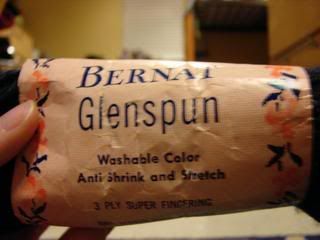 There was also a skein of Companion 3-ply yarn. It's reeeally soft.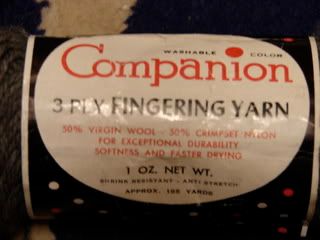 All-in-all, there's some really nice yarn. I'm looking forward to turning it into socks.

Now for some FOs! My swap partner received her mug warmer, so I can post a picture of it now.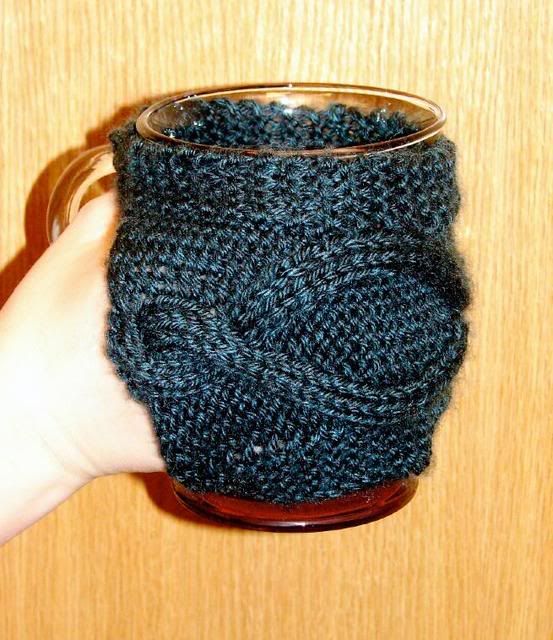 The pattern can be found here. I used Caron Simply Soft in Deep Teal Heather on US #8 needles. This was a really quick knit, I had it done in an evening.

Also, a (mostly) finished snatchel!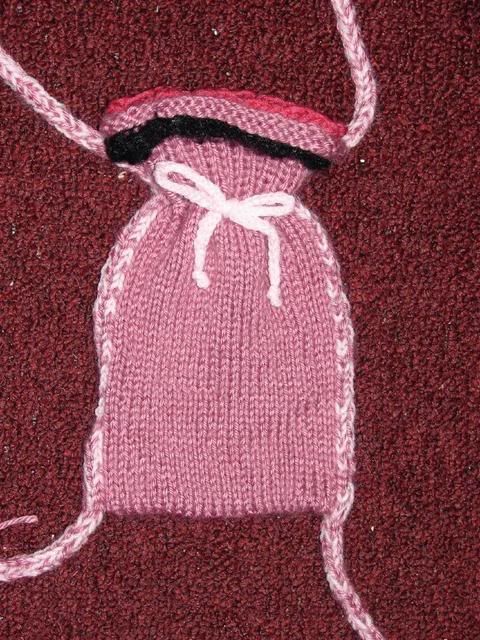 It still needs ovaries, I'm afraid. I knitted this on US #6 and #7 DPNs, using several different types of yarn. Also, I used 2-stitch i-cord for the drawstring instead of crocheting a chain. I love the way this turned out! It's almost too cute to be vulgar. ^_^

I'm working on the commissioned scarf, which I've decided looks like neopolitan ice cream. I'm also working on my afghan, but had to start over when I figured out I had cast on 224 stitches instead of 225. *sighs* At least I was less than twenty rows in.

Back to work.
~Kero