Hello!! Here are some FOs, as promised.

I'll start off with the hats. The first hat was knit as a Christmas present for my dad. The pattern is the New York Hat. I used US #6 needles and Caron Simply Soft in Dark Country Blue. Dad really seems to like the hat. He wore it all day after I gave it to him, and has had it one every time I've seen him outside.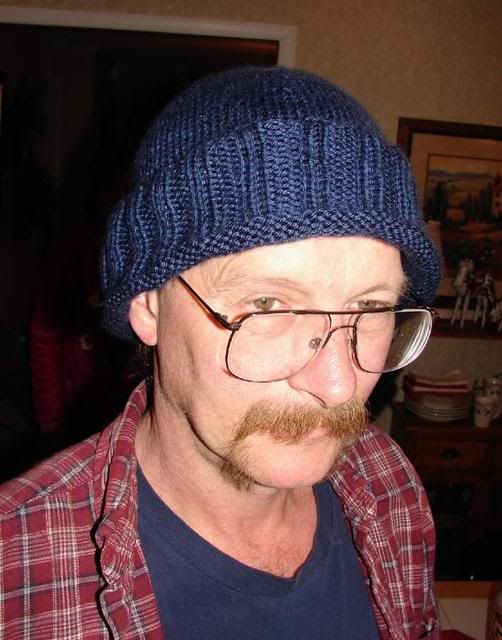 Next is a hat I knit for a friend, Brandon, as a wedding present. This hat is called 1337 Hat Redux, and was my first attempt at intarsia. I like the way it came out! This hat is actually two hats knit together at the brim, and then the plain one is stuffed inside the decorated hat as a liner. I used Caron Simply Soft yarn in Black and Lemonade on US #7 needles.




The project I'm the proudest has to be the socks. I call them my Johnny Socks, because after I turned the heel of the first sock I declared that its name was Johnathan (I name everything!!). I knitted these socks in about a week, and they fit like a dream! I am very pleased that my first socks turned out so well. It's hard to tell, but thet have a cabled pattern. The yarn is Brown Sheep Wildfoote Luxury Sock Yarn in Elderberry. I used four US #2 DPNs.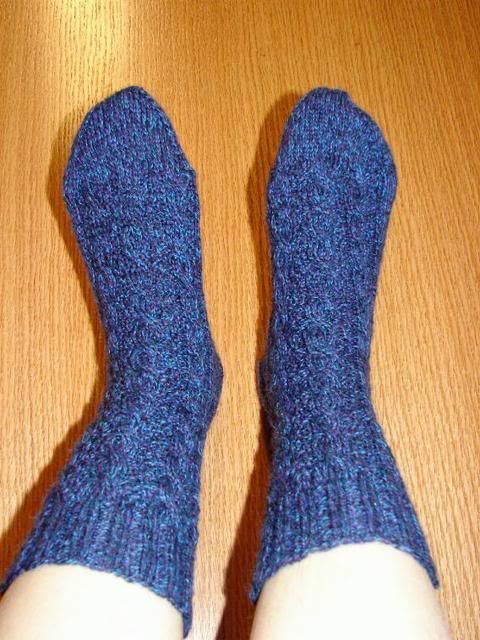 And last but not least, here is the yarn that I hand-painted over the holidays. There's about 450 yards of worsted weight silk yarn there, and I'm planning on knitting a hat and wrist warmer set. I call the colorway Silkberry because I can't think of anything better.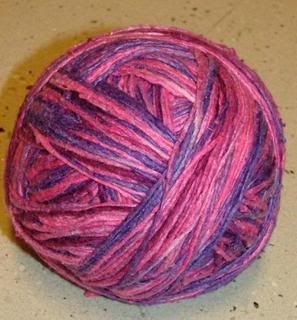 And that's all for now! I have one hat in the works, I ordered the yarn for my afghan today, I'm getting ready to start a scarf, and I'm contributing a square for the Terry Pratchett Afghan (or "Pratchgan"). Busy busy busy! And to think, school starts in a few days!

~Kero